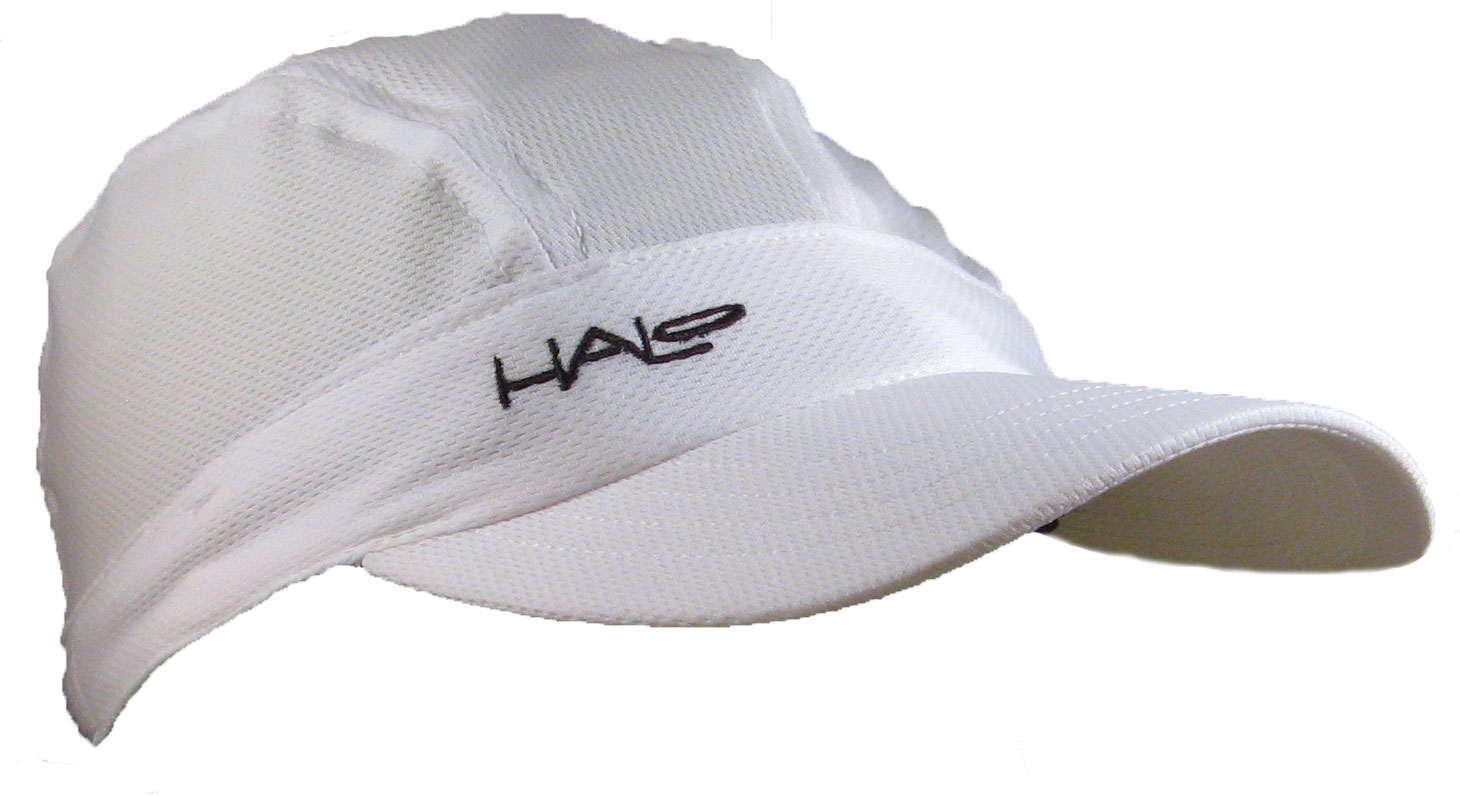 I haven't done a product review in some time and that is mostly a result of my not making any new purchases of products lately as I generally tend to keep using what I like and what works for me, and no companies are sending me products to sample or give away.  😦
One product that I have been using for some time now and have added as a must use when running are products made by the Halo corporation (headbands, visors, etc.).  Why do I like their products so much and what sets them apart for everyone else's headwear?   If you sweat anywhere near as much as I do you will love these products as they channel your head sweat down and away from your eyes keeping you from getting that stinging sweat in your eyes and streaking all over your sunglasses.  Nothing worse than not being able to see out of your Oakley's due to sweat drips that have dried and not having a single piece of dry clothing to clean them with.
I have tried so many headwear products before that were supposed to keep the sweat out, and most all of them use some form of the highly scientific product known as Shaw-Wow or a double layer of cotton to try and keep the sweat out of your eyes.  None of them work as advertised and most ended up letting way more sweat into your eyes than regular products once they reached their full saturation limit.
What sets the Halo products apart is a small unnoticeable channel called sweat block technology that runs across the front of the headband or hat that will funnel the sweat towards your temple and sides of your head where it will drip off or wick away like a charm.  They are made out of a material that evaporates moisture and keeps odors away.  What more could you want?
What's that?  Well yes they do make a winter version with ear protection to keep your ears warm, skull caps, bandanas, you name it they have it.  With their many different colors and products, they will have something the heavy or normal sweating runner would want.
Check them out here.
—————-
Now playing on iTunes: Robin Skouteris – Funky Cold Madonna
via FoxyTunes